Archive for the 'Energy' Category
Solar energy
Solar energy transforms sunlight into electricity. It does so directly using photovoltaics, or indirectly through concentrated solar power.
The concentrated solar energy systems use lenses or solar panels that collect energy from the sun. Photovoltaic solar panels use semiconductor materials, thus converts sunlight into electricity through the photoelectric effect.
Solar Thermal Energy
Solar thermal uses the sun's energy to generate heat or thermal energy. The energy collected by solar panels or solar collectors energy is concentrated and used to heat domestic water or industrial. Read the rest of this entry »
Renewable energy is clean energy that contributes to caring for the environment. Faced with the polluting effects and depletion of fossil fuels, renewable energies are now an alternative.
What is renewable energy?
- Renewable energy comes from natural sources that are inexhaustible. Energy from sources like the sun, air, water, biomass and so on.
- Renewable energy compared to fossil fuels
- Faced with the polluting effects of fossil fuels like oil or coal, renewables are less carbon emissions, recycle and are kinder to the environment. Read the rest of this entry »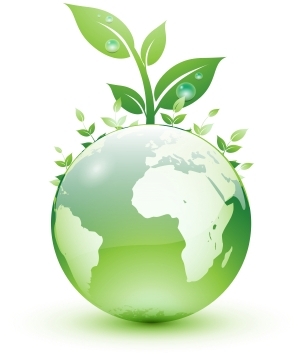 Green energy is the energy produced by primary sources that provide environmentally friendly. This energy is renewable, its mode of use does not emit harmful byproducts to the environment. At present, the greenhouse effect and global warming, he is giving more importance to this source. They also are paying attention those nations where the economy and its resources are exhausted. Within the green energy sources are:
• Solar energy
• Wind power
• Hydropower
• Wave Energy
• Propulsion human
• Geothermal energy Read the rest of this entry »
The following paragraphs give an idea of how one could approach the ideal of sustainable development.
The preceding paragraphs it is clear that there are many challenges and problems from the point of view of energy and environmental. It is also obvious that if the aims to reach a level of reasonable development for the vast majority of the world, our methods, technologies and approaches will have to change radically. Read the rest of this entry »
From the point of view what are the specific pollutants associated with these activities, there are many, but it is noteworthy due to their severity:
CO2: Carbon dioxide. Causes the greenhouse effect. In the last 100 years have measured an increase in the concentration of CO2 in the atmosphere of just over 30%. The prevailing fear is that this greenhouse gas (along with others such as methane) is causing a significant increase in Earth's average temperature. This will cause climate change are not well defined. The evidence of this change is seen in the decline of the glaciers and polar ice cap.
Acid Rain: Many industrial processes (burning of coal, mineral refining [especially copper]) or substances give off gases containing SO2 and SO3. These gases are precursors of acid rain. In Europe and North America, acid rain has greatly damaged large areas of forest. It also damages buildings, for example, this attack marble, limestone and other coatings. In places rain has been measured with an acidity equivalent to a lemonade! In Chile, the mining industry shows huge amounts of SO2 in the pyrometallurgy. The trend today is to move to hydrometallurgical processes where the effluent is much more controllable. Read the rest of this entry »
Development and use of energy are intimately linked. In fact, a key issue for the coming years is how to secure energy sources and economic sufficiently reliable that we guarantee an adequate level of development.
However the problem does not end there. It is clear that all activities have an impact on the environment. The problem starts when this impact is negative or even irreversible. In the previous section we saw that energy availability is a constraint to development, but also the environmental impacts can also limit or condemn development. Read the rest of this entry »
Nuclear energy is the energy released in nuclear reactions. However, we also refer to nuclear energy as the energy use for other purposes such as obtaining power, thermal and mechanical energy from nuclear reactions.
Nuclear energy is a physical-chemical process in which energy releases large Candito (called nuclear energy). Explain the process resulted in nuclear reactions in which the nuclear energy is obtained.
We analyze the two main methods of obtaining nuclear energy: Read the rest of this entry »
If you want to help your loved ones live a greener lifestyle, consider solar powered gifts. Obviously, those who you wish to give solar alternative energy will need to be willing to make the switch. However, most people fully realize how beneficial these systems can be, and will be thrilled to have their own. For many, this is the ultimate gift, as the benefits will continue to be made known each month.
You can choose a contractor who can supply the panels and complete the solar panel installation. The contractor will be able to work around any schedule, and can work to meet deadlines for special occasions. Speak with the contractor of your choice should you have any questions or special requests. Making this switch is now easier than ever, and a complete changeover can be completed in very little time.
For those who do not understand how solar energy works, you may need to explain to them that these green energy systems can be just as powerful as standard energy. Many people still do not understand that this switch will not result in a decrease in their quality of life. Change can be hard, but when the change is beneficial, it will be much easier to adjust to. Helping others, while helping the environment, will most certainly allow you to feel great about giving the gift of alternative energy.
Feed-in tariffs in the UK reward consumers for generating renewable energy. There are several economically viable sources of renewable energy such as a solar panel to catch sunlight or a wind turbine to take advantage of wind power.  Renewable energy does not pollute the environment like traditional sources such as burning fossil fuels do. It also cuts our dependance on foreign oil sources.
The solar energy industry is really taking off in the UK where homeowners who are taking advantage of the Feed-in tariffs are choosing to install solar panels to generate electricity over all other types of  renewable energy installations. Of course, it is difficult for the average homeowner to take advantage of  hydro power unless they have a source of running water on their property. Wind power also isn't an option for people in urban areas.
A solar panel on a rooftop is becoming a common sight. As homeowners start seeing significant savings on their electricity costs and they start getting paid for the electricity they generate, they tell their friends and solar power continues to grow in popularity. Also fueling the growth is the growing awareness of the dangers to the environment if we keep burning fossil fuels. As more people buy solar panels, the costs go down and the the technology continues to improve. It's a win-win situation all around.
If you go to the supermarket, you will see that there are many products start to introduce their new concepts, back to nature. These days, more and more people become worried about this planet earth, this is one reason why such a concept becomes famous. The damage to Mother Earth is getting worse and terrible, and only a little thing we can do about it. And for you, you wish to do something more, but what kind of contribution you can give?
Whether you realize it or not, every day you use so much energy, especially electricity energy. This huge energy consumption is one thing that damages the nature and you are required to fix this situation. Solar energy is the best way out when you are facing such a problem because the energy produces by solar system comes from the sun. The system of the tools you have, use the sun as their battery and they keep it until you turn the tools on and use it.
The solar panel is one example of it. By installing a solar energy system to your house, there are several benefits you may obtain such as exterior coating and interior heater, blow-in insulation, solar hot water heater and much more. Can you imagine you live in a modern house with modern tools, but still you contribute your energy as part to save more electricity usage?